Dindi Folk Dance of Maharashtra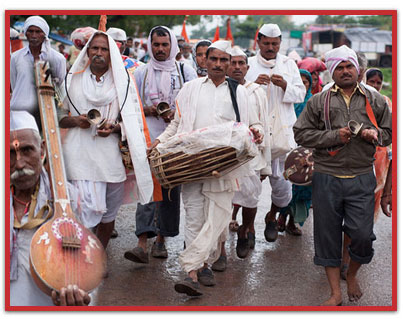 Dindi is a folk dance of Maharashtra that is usually performed during Ekadashi day in the month of Kartik. This religious devotional dance describes the playful attitude of Lord Krishna. Dindi is a small drum, like a 'Tamate'.
The musicians, comprising 'Mridangam' player and a vocalist, stand in the center and give the dancers the necessary musical background. Men and women folk perform the dance on the rhythmic music.