Bharata Natyam Classical Dance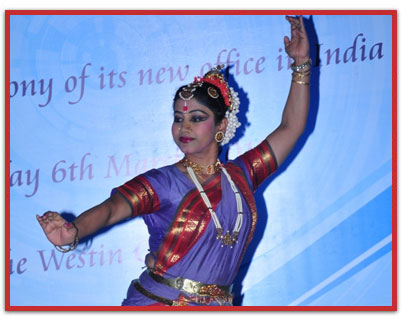 Bharatanatyam, whose antiquity is well established, is the most popular of Indian dances, which said to be originated in Thanjavoor (Tanjore) of Tamil Nadu. Bharatanatyam is a purest form of classical dance
These three concepts comes into play in Bharatnatayam Bhava, Raga and Thaala.
Bharata Natyam dance has been handed down through the centuries by dance teachers (or gurus) called nattuwanars and the temple dancers, called devadasis. In the sacred environment of the temple these familes developed and propagated their heritage.
The training traditionally took around seven years under the direction of the nattuwanar who were scholars and persons of great learning. The four great nattuwanars of Tanjore were known as the Tanjore Quartet and were brothers named Chinnaiah, Ponnaiah, Vadivelu and Shivanandam. The Bharata Natyam repertiore as we know it today was constructed by this talented Tanjore Quartet.
Bharatanatyam was again revived by activists and dancers like Rukmini Devi and E.Krishna Iyer. Rukmini Devi started the institution "Kalakshetra" in 1936, and since then there has been a wave of reform. Today many recognised universities offer degrees in Bharatanatyam, and artistes are given international recognition and honours. In Bharatnatyam rhythm and enactment go hand in hand to create a beautiful whole. Today there are innumerable male and female dancers all over India and more and more are taking up performing arts as a profession.
Music
The music of Bharatanatyam is based on Carnatic classical music. The chief musical instruments in Bharata Natyam are the 'Mridangam' and a pair of cymbals. Sometimes Veena, Violin, Ghatam and Flute are also used.
Costumes
The costumes of the dancer are very gorgeous, which consists of 'Paijama' or Dhoti and jacket of Kanchipuram silk and Banaras silk. Women wear a tight fitting 'Choli' or bodice of the same colour and material as the dhoti.